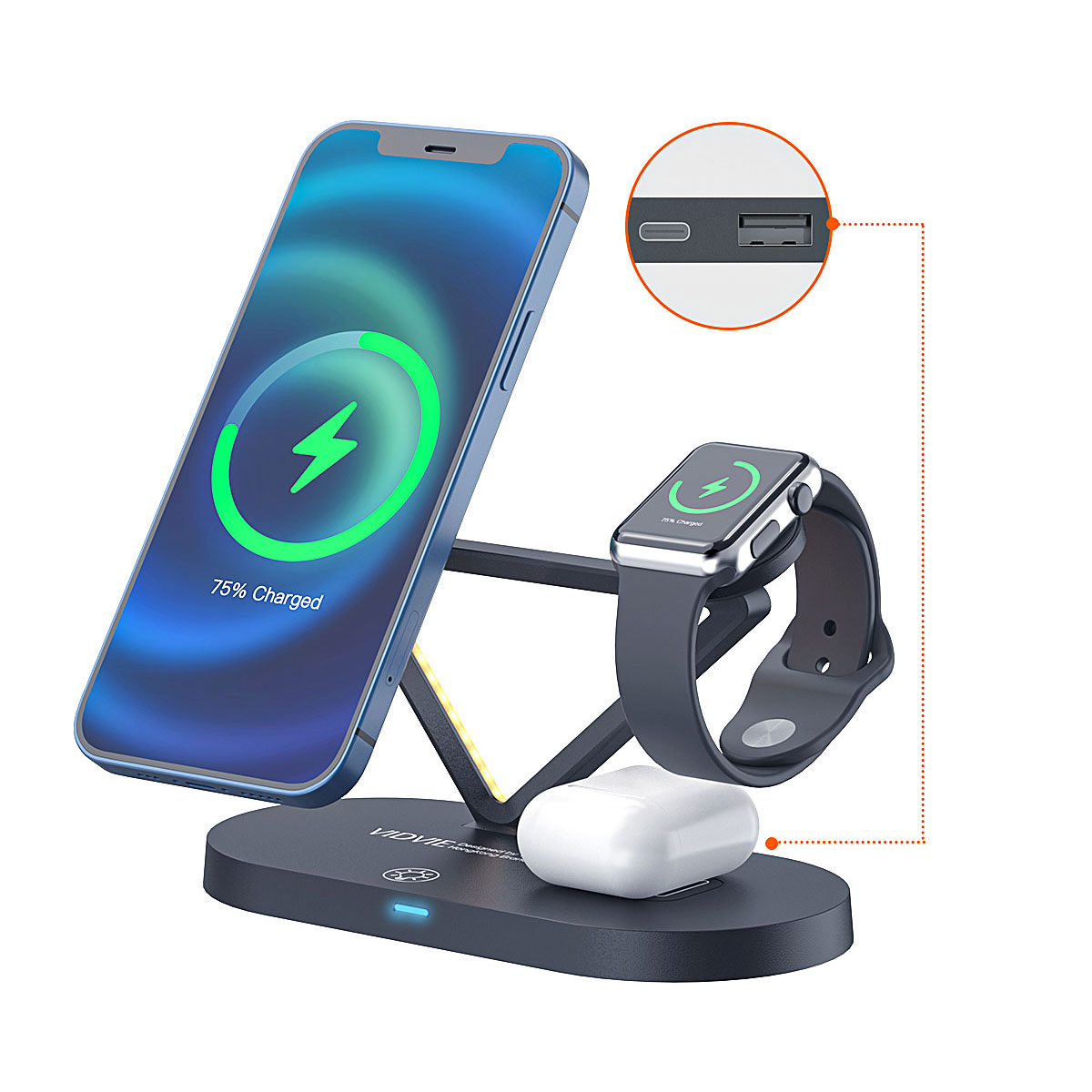 Wall Charger
WLC1406 Wireless Charger
WLC1406 Wireless Charger
Material: ABS++PC+Nylon+Fiber
Type-C Input: DC 9V-12V
Magnetic Wireless Charging Output: 5W/7.5W/10W/15W(Max)
Watch Wireless Charging Output: 2.5W (MAX)
Desktop Wireless Charging Output:
Mobile Phone: 5W/7.5W/10W/15W(Max)
Headphone: 3W (MAX)
USB-A Interface Output: 10W (5V/2A)
Product Weight: 272g
Product Size: 177.1 X 87.1 X 119.91mm
5 in 1 Wireless Charger Holder: 4 Wireless Charging Areas + USB-A Output.
Atmosphere LED Light, Three Levels To Adjust Brightness.
Compatitible With Devices With Qi Standard Charging.
Magnetic Suction Wireless Area Supports iPhone 12 Full Series.